Podiatrist in Biarritz, 32 years of experience with thermoforming and postural soles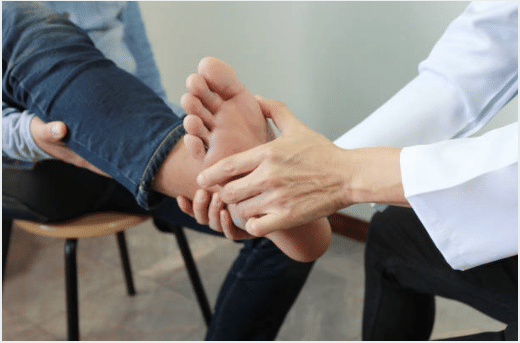 "The ScientiFeet insoles are aesthetic, we have a real gain of space in the shoes"
Since when do you use the ScientiFeet solution?
I first used the solution in April 2016, so it's been a year and a half now, starting with my own pair of soles for testing.
The technique (s) used before?
Thermoforming and postural insoles.
The arguments of the switch to the solution ScientiFeet?
Already because it is a solution for the future. I am sure that in a few years, almost all the soles will be made by 3D printing. The soles ScientiFeet are aesthetic, we have a real gain of space in the shoes, as well as a weight gain because they are very light. No or little machining to do for retouching, so little lab work.
I would also like to emphasize that it is not because these soles are made in 3D that the sole is made by itself: this technique requires knowledge in podiatry, as well as Sophisticated clinical examination to achieve an effective insole. As well as the thermoformed soles if the molding is poorly made or if the choice of entities are not adequate to the patient, the sole will not perform. It should not be thought that this is a standard solution, hence the interest of the technique.
One of the other real benefits of the solution is the technology behind it. I really like being able to choose the settings of the insoles, and there are countless possibilities because it allows me to make a unique product every time.
What are the results of the points where you were skeptical before you started?
I must admit that initially I was not receptive at all. I had to see and test the product before joining.
I was then bluffed by the honeycomb because before seeing the product I imagined the monoblock sole with constant densities on the whole. What I really liked was to be able to choose settings on particular areas. I find the product more technical than with other methods, because the settings are smaller and allow a precise adjustment of the sole.
Like any new product, I was worried about the result and wondered if people would support it. I finally got very good results, obviously with some failures, but as with the other soles, it's quite normal.
The hardest part of the solution is to choose the setting. This requires some thought, especially at the beginning given the number of possibilities offered by the solution, but with a little experience, we manage quickly manage it.
Would you recommend ScientiFeet? Why?
Yes without hesitation, and I have already done so.
I would recommend ScientiFeet for exactly the same reasons that decided me to go towards this solution: lightness of the sole, aesthetics, space saving in the shoes, while allowing the chiropodist to keep hand on diagnosis and parameterization with countless possibilities. In my opinion, the future of soles is with 3D printing.